Well here we are heading into round 2 of the NHL Stanley Cup Playoffs. After an extremely exciting round 1 in the Toronto and Edmonton Bubbles I cannot wait to see what Round 2 has to offer. This first round was so crazy with some big blowout wins, some amazing comebacks and a few incredible shutouts.

Round 1 Eastern Conference:
1- Flyers vs 12- Canadiens (Flyers win 4-2)
This series was a very intriguing series for Canadians as Montreal was the only Eastern Conference Canadian club left. This series had some crazy ups and downs with Flyers winning game 1 by a score of 2-1 followed by a massive 5-0 blowout win thanks to a shutout by Carey Price getting the Habs even in the series.
After the huge shutout by Carey Price in game 2 the goalie of the future for the Flyers Carter Hart became the youngest goalie in franchise  history to record a shutout with a 23 save 1-0 shutout to give the Flyers a 2-1 series lead.
Following the game 3 shutout by Hart he followed it up with becoming the second youngest goalie in NHL history to record back to back shutouts with a big 29 save 2-0 shutout win to extend the Flyers lead to 3-1. The Habs managed to solve Hart in game 5 and came out with a big 5-3 win to pull the series to 3-2 for the Flyers.
The Flyers entered game 6 with a second chance to eliminate the Habs and this time they did not squander that opportunity coming away with a 3-2 win thanks to 31 saves by Hart and scoring 3 goals on only 17 shots vs Price. The young goalie definitely outplayed his idol growing up and the Flyers my be a team to be reckoned with in the rest of these playoffs.
2- Lightning vs 9- Blue Jackets (Lightning win 4-1)
Let's talk about this series people because it had a lot of hype heading in. Last year the underdog Jackets went into round 1 vs Lightning who were coming off their best season in franchise history and tied for most wins in NHL history with 62 wins and ended up sweeping them in 4 straight games. This seasons series went the complete opposite though with Tampa winning in 5 games.
Game 1 was a game that everyone will remember for years to come with a few NHL records being broken in that game. This game took until 10:27 of the 5th Overtime period before the Lightning got the game winning goal by Brayden Point on the Bolts 88th shot of the game.
NHL Record setting night.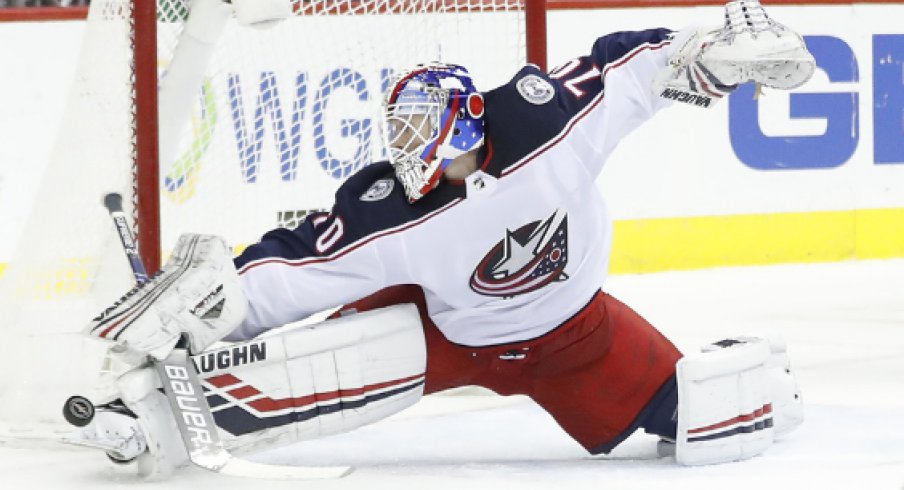 The Blue Jackets goalie Joonas Korpisalo unfortunately ended up skating off with the loss after making an NHL record 85 saves on 88 shots by Bolts. He legit stood on his head the entire game and gave his team every chance to get the win but they could not solve Andrei Vasilevskiy who made 61 saves on 63 shots. Also, in this game Jackets D-Man Seth Jones skated off with an NHL record 65:06 in ice time which is absolutely insane.
Game 2 was definitely not as long as it finished in regulation but this time the Jackets skated off with an impressive 3-1 win on 36 more saves by Korpisalo to tie the series 1-1. Games 3 and 4 were both won by the Lightning by 3-2 and 2-1 scores respectively to take the commanding 3-1 series lead before we had another Overtime game in game 5.
In game 5 it was a back and forth affair as Vasilevskiy made 37 saves on 41 shots and Point ended up scoring his 5th goal of playoffs to get his second Overtime game winning goal to push the Bolts to a 4-1 series win.
3- Capitals vs 7- Islanders (Islanders win 4-1)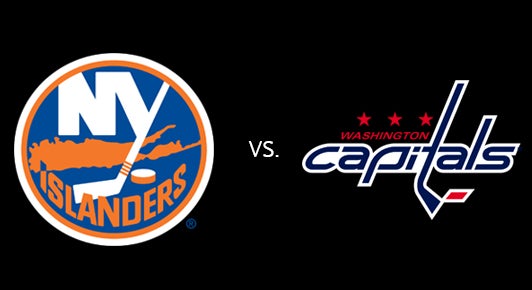 In the East playoffs this series was the only one that was considered an upset as the 7 seed Isles ended up eliminating Alex Ovechkin and the 2018 Stanley Cup Champion Washington Capitals. The Isles dominated the series jumping out to a 3-0 series lead thanks to a 4-2 win in game 1, a 5-2 win in game 2 and a 2-1 OT win in game 3.
The Caps tried to pull themselves back into the series with a big 3-2 win in game 4 but ultimately their former bench boss Barry Trotz coached the Islanders to the 4-1 series win on the back of a 21 save 4-0 shutout win in game 5 by Semyon Varlamov to push the Isles to round 2.
4- Bruins vs 6- Hurricanes (Bruins win 4-1)
This series was another quick one with the Bruins finding their mojo after losing all 3 round robin games. They dropped from #1 seed heading into bubble to the #4 seed heading into round 1. In game 1 the Bruins got a 2OT win 4-3 thanks to the game winner by Patrice Bergeron 1:13 into the second OT and 25 saves by Tuukka Rask.
The Hurricanes bounced back in game 2 with a huge performance by James Reimer in goal with 33 saves in a 3-2 win to tie the series 1-1. This series took an interesting turn ahead of game 3 as just hours prior to game 3 Tuukka Rask opted out of the bubble to head home to be with his family for a family emergency. This meant the Bruins had to turn to Jaroslav Halak in goal for remainder of playoffs.
Halak definitely stepped up huge coming away with a big 3-1 win in game 3 followed by a 4-3 win in game 4 and a 2-1 win in game to ultimately eliminate the Canes and send the Bruins to round 2. Luckily for the Bruins Halak is more than familiar with playoff action after helping the Habs get to the eastern final in the 09-10 season.
Round 2 matchups
1- Flyers vs 7- Islanders
2- Lightning vs 4- Bruins
This has been one heck of a ride so far and let's strap in for Round 2 starting Saturday Aug 22. Keep an eye out for our Western Conference Round 1 summary coming very soon.